I expected graduation to come, but not at a thousand and one miles an hour.

And you, my darling. I just wanted to thank you for coming along for the ride. ♥
I never expected this weekend to come so fast...
Best few days of my life... although the APs are slowly but surely sucking out my soul. No worries.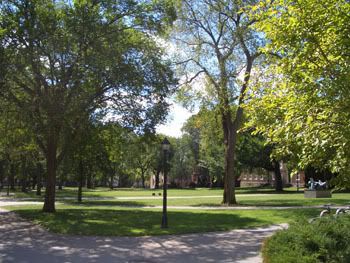 Best three days of my life. Not kidding. The ride up was so much fun, I interacted with almost everybody on the party train. Even when I got there, everyone was so intellectual, friendly, and not socially-awkward. I'm going to love it there.
WHEEE.
4 more months.


I have not updated since April.

Life has been extremely eventful, and break has been absolutely amazing. I've had such a good time just hanging out with everyone lately, it's good to slow life down a bit and do some catching up.

I've been comtemplating deleting my LJ, for the obvious reason that I really no longer go on here, other than to read everybody else's posts, so you probably all removed me from your lists anyway... and even if I'm posting... well nobody really cares. Real life is somewhat more enjoyable, and real entries (in actual journals) are kinda cool too. But I dunno, I've recorded some pretty funny/momentous stuff on here, so I'll keep it for now.

City tomorrow. I am going to get paid the big bucks.

And I really want to find a prom dress already ,rawr.
Ahahahahahaa.


I learned how to put my green dot up on Naviance.

So I am now a little green dot.

And it makes me happy.

Of course, only superly dorky people like me would ever feel that way.
Yay!


But yeaaah. Everything's perfect. I'm in college, I have the best friends EVAH, and a boy who means the world to me... I cannot ask for more.

07 = senioritis, surviving AP week with senioritis, prom, drama, graduation... COLLEGE.... oh my lord it's gonna be one hell of a ride.

I looooooveee you guys :) !
I couldn't have asked for anything else. Everything is perfect they way things are, and I'm so happy everything worked out in the end. Despite all the hard times (the times that I just wanted to curl up in a ball and wish everything aroudn me would go away), it's all been worth it in the end. To all my friends... thanks for coming along for the ride. Thanks for tolerating all my whiny and bitchy moments, and just putting up with me in general. I would definitely write something more... whats the word... organized and sentimental but I just got back from perhaps the most Asian party of my life and the party's still on at my house... -_-;
Current Mood:

asldfkj;asdf sleepy


I hack through all the firewalls, servers and proxies to log onto Facebook, dearly beloved. Turns out that it is her! Exactly how I imagined her to still look like... it's crazy crazy crazy.
So I opened my inbox today after school and Facebook emails me a friend request from a some "Wen Duan." I vaguely recall a Wen Duan some ten years ago, when we lived together in Troy, New York.


I'm so happy.

I went out to dinner tonight with my parents.

Dan drove me home today and I was freaking out. I even started crying. It was so pathetic. But I seriously do commend him on being there for me. All the time.

I couldn't ask for anything more in the world.

Brown 2011 :)

I can't wait for my acceptance package!!!
All I saw was the word "Congratulations" and started freaking out.
Current Mood:

AHHH OMG SO HAPPY

Now I can't tell what I've done
Now again I've found myself so far down
Away from the sun, the light, the way for me...

Cause now again I've found myself
So far down away from the sun
That shines into the darkest places
I'm so far down away from the sun
That shines, the light, the way for me
To find my way back into the arms again
About the walls I'm so far down
Away from the sun again

I started humming that song a few hours ago, mainly due to the fact that I'm really nervous about tomorrow. I keep evaluating myself. I keep trying to figure out how much I love Brown, and why I thought I'd be a perfect match. I love the place to death. I can picture myself there. I'm innovative, I'm creative, but above all, I'm driven and extremely motivated. I don't know where else in the world I would rather be. I have a unique story to share and so much more to contribute. I know all that. My teachers who wrote my recommendations knew that.

I've been doing these Stanford essays, just in case I'm deferred, and none if it makes sense to me. Perhaps it's because I've never visited Stanford, so it's a bit harder to mold my essays to fit their criteria.

My heart is pounding out of my chest now. This entry makes me sound like an overanalytical emo bitch. It's not even 12.14.2006 5PM EST yet. I seriously don't know what I'm going to do if I'm deferred/denied. This sounds so ridiculous.

I know if things are meant to be, then they are meant to be. If they aren't, then we just shouldn't overanalyze them. Kathleen and I were talking about this in Macro this morning. But I feel like it's so easy to say. I mean, especially with Kevin and MIT. I'm so happy for him, because a while back I realized that I could not possibly picture him at any other college. I found it weird that MIT would take a kid who has only taken AP Spanish and is only in AB Calculus. MIT made a really big statement by taking Kevin: they didn't judge him based on his coursework, or numbers. They treated him as a person and realized that he would be a perfect fit for their college.

I have friends, parents and teachers who believe in me. A boy who will not judge me based on college acceptances. I wouldn't give that stuff up for the world. Froats said it would be Brown's loss if they didn't take me. She even said that if I were deferred/denied from Brown, she'd let me take the math test on Monday instead of Friday. She's amazingly understanding, but I wouldn't want to take advantage of her like that.

The weather's supposed to beautiful Thursday and Friday.

Amy brought some dresses in for me today. I've decided on this black one with purple flowers. It didn't look that great when Amy showed me in school, but when I put it on, it simply looked amazing. The dark purple dress showed too much cleavage, and everyone knows I am not like that.
I've got to make this life make sense
Current Mood:

=/ anxious!

Current Music:

3 Doors Down: "Away From the Sun"